Hashimoto Sogyo Group's SDGs (Sustainable Development Goals) and H-SDG Activities
Hashimoto Sogyo Group considers that SDGs (Sustainable Development Goals) help resolve social issues, understand managerial risks and create new business opportunities. It therefore actively and concretely works on them through its unique H-SDG activity.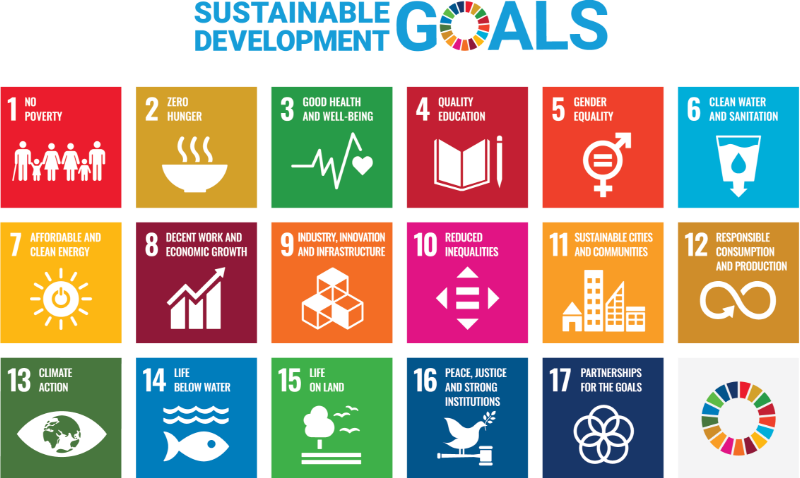 H
Health
Become a healthy company (White 500)
We made a declaration to become a healthy company with the aim of helping each staff member to stay healthy.  Our efforts in tennis, golf and other sports are also utilized in promoting the health of staff.
Theme
Health: Initiatives in pursuit of a healthy company and White 500

Acquisition of "gold certification," health management, dietary habits and exercise

Healthcare: Support for medical institutions

Online consultation and workplace vaccination (MIRAI Clinic)

Sports: CSR and training activities with a focus on tennis and golf

- Tennis
Aim to compete successfully both as a team (corporate sports league) and as individuals (players under contract)

- Golf
We support the training of junior golfers, intensification of their training and the players' passing the test to become professionals.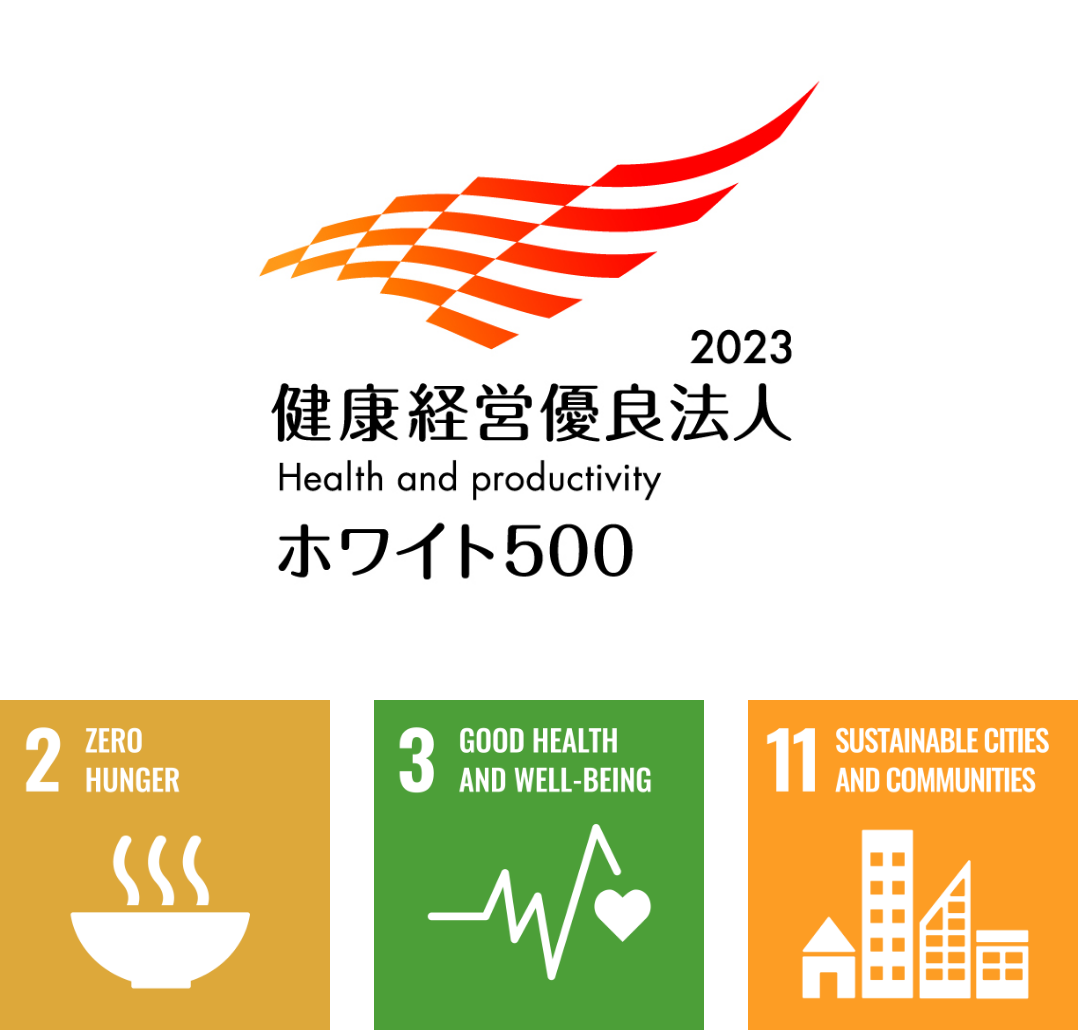 S
Society
Seeking to the prime market
We seek to the prime market by obtaining a certain reputation through dialogue with people from the market and with investors.
We advance collaborative projects with local governments and regional contribution activities through industry-academia partnerships. At the same time, our activities with plumbing sanitary associations, BLR (Better Life Reform Association) and other industries and related organizations continue.
Theme
Regional contribution: Collaborative projects with local governments

Kamishihoro-cho, Sarabetsu , Higashikawa-cho, Obihiro-shi and Taiki-cho, Hokkaido
Hokuto-shi, Yamanashi
Chuo-ku, Tokyo

Industry-academia partnership: Promotion of collaborative research with educational institutions

Shiga University, Asahi University, Yamanashi Gakuin University and Yanagawa High School,Okinawa Shogaku High School,Aioi Gakuin High School,Chulalongkorn University(Thailand)
Utilization of health, healthcare and sports data in collaborative research

Industry contribution: Initiatives with related organizations

Japan Plumbing, Sanitary Trade Association
BLR (Better Life Reform Association)
Japan Society of Plumbing Engineers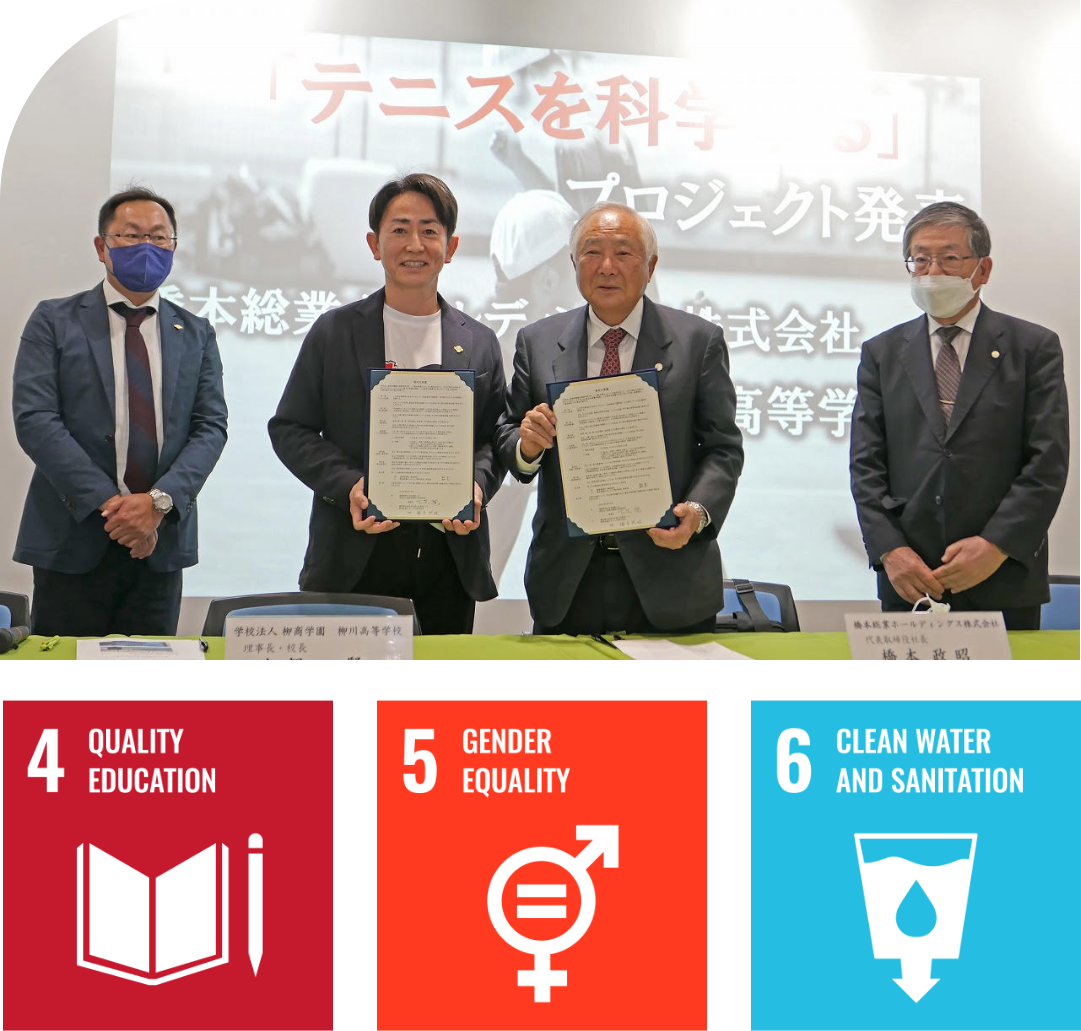 D
Digital
Aiming to become a smart (DX) company
In the rapidly changing times, the fields of digital technology are expected to significantly change our workstyles and lifestyles. Through the shift to DX, we are improving and optimizing the entire operational process that involve all departments and even our business partners, and lead it to the realization of our "shared prosperity" philosophy.
Theme
In-house: Streamline in-house operations and enhance productivity

Streamline operations with the use of cloud computing

Among business partners: Streamline operations and enhance productivity among business partners

System coordination with OPS and HOPE

Whole industry: Streamline operations and enhance productivity throughout the industry

Utilizing the industrial platform to standardize operations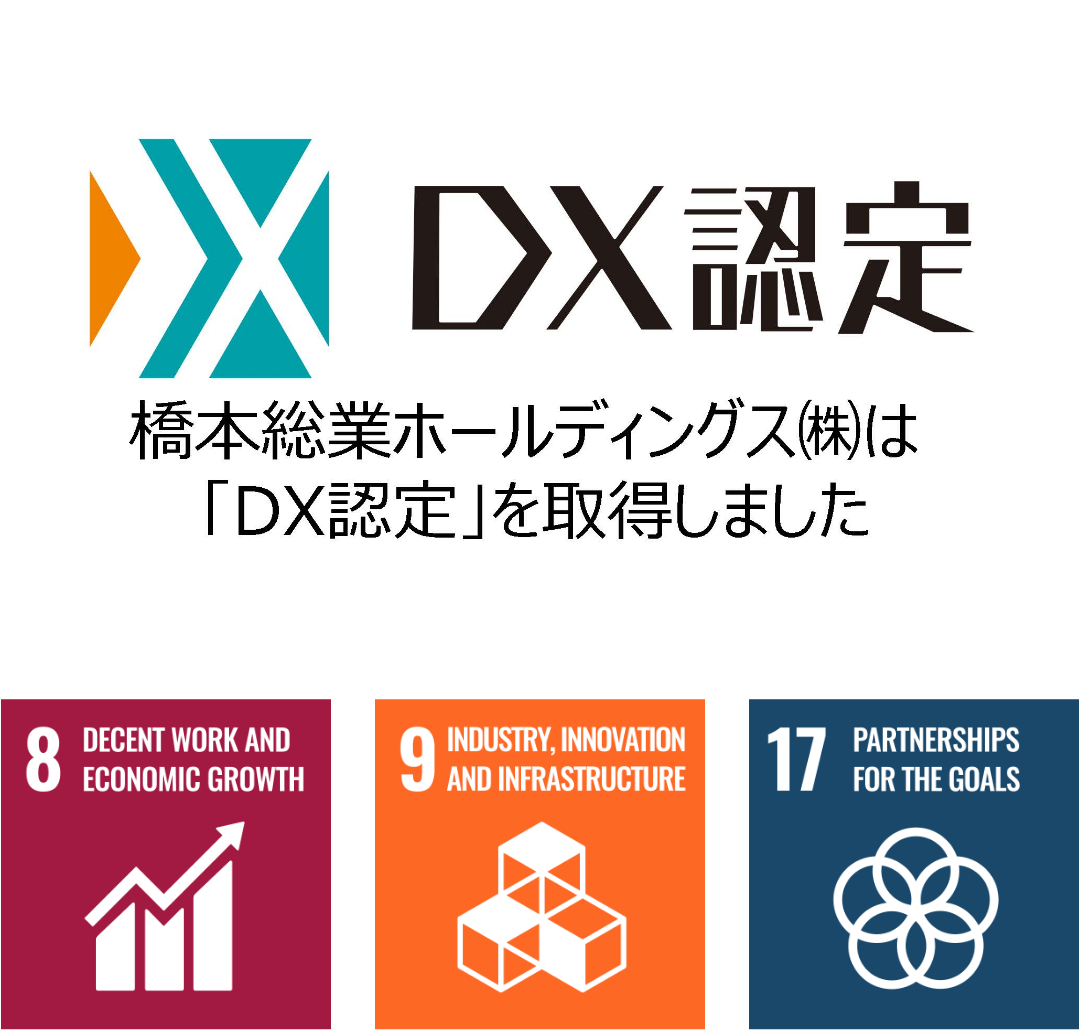 G
Green
Pursuit of a green company
In the green fields, the necessity to save, create and store energy is increasing against the backdrop of zero energy and carbon zero initiatives. Besides sale of environmental equipment products, we will strive to build new business models such as zero energy within the company and the PPA model.
Theme
Compatibility with zero energy

Compatibility with energy saving, energy creation, energy storing, ZEB and ZEH

Initiatives for RE100

Apply the PPA model (Model-T)

Initiatives for in-house GX

Visualization and reduction of energy, water consumption and waste